« welcome home !
Dear colleagues,

We're expecting you in Paris with open arms.
Relaxed, inviting and cheerful… you really won't recognise us !
We have to admit that our Free Hugs* campaign launched almost six months ago has done us all a world of good. Don't hesitate to get in on the hugging act too and send us your best photos by email at
freehugs@oec-paris.fr
During the Congress we might decide, to reward the most demonstrative regions !
In short, as you can see, we really look forward to welcoming, surprising and treating for four whole days.
More details to follow here in the next few weeks.

See you soon, »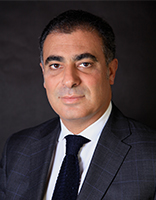 Stéphane Cohen
President of the Conseil régional
de l'ordre, Paris Ile-de-France
Julien Tokarz
General Commissioner